Thank you for considering a donation to Fort Bend Habitat for Humanity. Each gift you make helps a family in need of decent shelter. All Fort Bend Habitat for Humanity donations are tax-deductible as allowed by law and will be acknowledged with a letter you may use for those purposes. Gifts made online are safe, thanks to our secure-server capability and will be put to good use by Habitat. We take seriously our responsibility to contributors, to those counting on our help to be wise stewards of the funds entrusted to us.
We raise all our funds locally and receive no funding from Habitat for Humanity International. We support the efforts of Habitat for Humanity International by tithing 10% of all donations unless the donation is restricted to be used in Fort Bend County.
WAYS YOU CAN HELP HABITAT FOR HUMANITY MAKE A DIFFERENCE
It's easy, quick and safe to support the house-building, hope-building work of Habitat for Humanity International through our Web site! You can designate your gift for use in any of our programs. Make an Online Donation Now!
And don't forget to tell us if your company offers a matching gift or volunteer grant program, which can increase the value of your contribution. Not sure? Ask your employer.
The ReStore is a home improvement thrift store whose mission is:
to provide additional funding to support Fort Bend Habitat's building goals
to expand opportunities to serve a broader base of the low-income community by providing low-cost materials
to divert construction and household materials from landfills and protect the environment
The Fort Bend Habitat for Humanity ReStore needs your donations…of almost any items you take out of your home. Especially needed are doors, windows, cabinets (kitchen or other) and working appliances ( 10 years or less). But almost any building or remodeling material that's in good shape can be recycled through the ReStore, saving you dumping costs and providing a tax deduction as well. Equally important, your donations will go back into the community to help people who are upgrading their homes. The ReStore resells your new or used items (as well as corporate donations) for 50% to 70% off retail prices. All operating profits from ReStore sales go into Habitat's building program, helping provide adequate housing for Fort Bend County families.
Donations may be dropped off Wednesday, Thursday, Friday between 10am and 5:30pm and Saturday between 8am and 3:30pm. (During store hours, up to 30 minutes before the store closes).
ReStore does provide donation pickup services once a week when scheduled in advance. Please contact our office for more information.
Land For Sale
As the Fort Bend County area continues to grow, securing land for Fort Bend Habitat for Humanity home projects becomes more challenging. If you are aware of a parcel of land in the area that may be available, we'd like to talk to you!
Fort Bend Habitat for Humanity purchases land at fair appraisal value. We do not purchase property in the floodplain and we do not mediate heirship issues. If you know of such property or would like to speak to us about the sale or donation of your property, please contact us. Thank you for helping to create affordable housing in Fort Bend County.
Fort Bend Habitat for Humanity is in great need of items that are featured on our Wish List.
Items can be donated directly or you can make a monetary donation which Ford Bend Habitat for Humanity can use to purchase the item(s) on your behalf.
Your car donation will support Habitat for Humanity's local and global mission of eliminating poverty housing and homelessness and save you the time and energy of finding a buyer. By donating a car to our vehicle donation program, you can help Fort Bend Habitat for Humanity build houses in partnership with families in need of a hand up, not a hand out.
It is quick and easy to donate automobiles, trucks, boats, RVs, motorcycles, construction equipment and other vehicles ~ running or not! Plus, you may be eligible for a tax deduction. (Consult your tax advisor or the IRS for details.)
To donate a car, truck, boat or RV to Cars for Homes™ – Habitat's official car donation program, call (877) 277-4344 toll free or visit www.carsforhomes.org and let us take care of the rest. It's a convenient way to support Habitat for Humanity of Fort Bend Habitat for Humanity and create more space in your driveway!
Donate by Mail/Phone

To donate by mail, please print out our donation form and send it along with your donation to:

Fort Bend Habitat for Humanity
13570 Murphy Road
Stafford, TX 77477

To make a credit card donation by phone, call (281) 403-0708. Gift announcement cards acknowledging honorariums and memorials are also available with your phone donation.

Matching Gifts

Ever wish you could multiply your gift to Fort Bend Habitat for Humanity? Here is a way-employer matching contributions. Thousands of companies have Matching Gift programs which double, or even triple individual, tax-deductible contributions made by their employees. Check our list of Matching Gift partners or ask your personnel office about your company's matching gift program.

Planned Giving

Many of our partners support Habitat through planned gifts, which may qualify for significant tax deductions. Giving options include bequests, charitable gift annuities, and charitable remainder trusts. To find out how you can financially benefit Fort Bend Habitat for Humanity and provide a lasting legacy, contact us at (281) 403-0708.

Stocks and Bond Gifts

A charitable gift of stocks or bonds provides an opportunity for tax savings while generously sharing with others. A gift of stock owned for more than one year entitles you to a charitable deduction for the full market value at the time the gift is made. If the stock has appreciated, you also avoid a capital gains tax on the appreciation. In addition to helping FBHFH, you may diversify away from low-basis, long-term holdings into other assets that will better suit your current needs. If you would like to discuss a gift of stocks or bonds, please contact us at (281) 403-0708.
A gift under a will is one of the easiest ways to make a planned gift benefiting Fort Bend Habitat for Humanity. The legal term for a gift under a will is called a bequest.
If you already have a will and do not want to have it completely redone, you can make a gift with a codicil, which is an amendment to your current will. A gift under your will can take the form of a specific dollar amount, a percentage of your property or the rest and residue of your property after you have made specific gifts to other individuals or groups. Many persons like to make a gift under their will to memorialize a loved one or in honor of a special person or family member in their life. The process is easier than you might imagine.
Contact Director of Development, Jess Holland, at (281) 377-6220 or jess@fortbendhabitat.org for suggested language to give to your legal advisor, to provide us copies of your documents, and to let us know how you would like your gift used. You will want to discuss this with your legal and/or financial advisors, who will have to help with the necessary paperwork.
Annual Gift
If you are currently supporting the Fort Bend Station Habitat for Humanity with annual gifts, did you know there is a simple way to perpetuate your generous gifts? For example, if you currently donate $1,000 per year to Habitat, you can make what is called a planned gift and have the earnings from that gift keep on giving, long after your lifetime? In this example, a gift of $25,000 in your last will and testament or by beneficiary designation of part of your retirement or life insurance to the Fort Bend Habitat for Humanity will allow your support to continue for many years to come. The Endowment distributes 4% of its value each year as a distribution to Habitat for support of its mission.
Find out more by contacting Director of Development, Jess Holland, at (281) 377-6220 or jess@fortbendhabitat.org. You will also need to discuss this with your legal and/or financial advisors, who will have to help with the necessary paperwork.
Types of Planned Giving
Below is a summary of some common planned giving options. These are not offered as professional tax or legal advice and may not apply in all cases. Please consult your tax, legal and financial advisors about your specific situation.
Bequest
A bequest through a will is the most common type of planned gift, and does not draw on assets during a donor's lifetime. Amounts can be estate distributions of cash, securities, real estate, or personal property.
Types of bequests include a percentage amount, a fixed-dollar amount, a residual amount, or a contingent amount. Important estate tax savings may result from a bequest.

Contact us for suggested bequest language.
Charitable Remainder Trusts (CRTs)
CRTs allow a donor to make a gift to Fort Bend Habitat for Humanity whole at the same time achieving several other financial objectives. When you create a CRT, you irrevocably transfer money, securities, real estate, or other assets to a trust that will then pay you an income for life or for a period of years.

If you wish, the trust also can pay an income to another beneficiary. At the death of the surviving beneficiary, the remailing principal in the trust goes to Fort Bend Habitat for Humanity.
Life Insurance
Many donors choose to give life insurance policies to the Foundation either as an immediate gift or as a provision upon their passing. This can be an easy way to make a gift to Fort Bend Habitat for Humanity without revising your will and may have advantageous estate tax consequences.
Donors may make Fort Bend Habitat for Humanity either a beneficiary or an owner and beneficiary of a life insurance policy. Donors who consider giving life insurance policies do so because they have no heirs or because they already have made provisions for beneficiaries through other financial vehicles.
Also, if you have a life insurance policy that has outlasted its original purpose, you can use it to reduce your taxes and create a legacy gift for Fort Bend Habitat for Humanity.

Contact us for the information to put on the beneficiary designation form.
Retirement Plans
Donors can reduce or even eliminate tax liabilities on your retirement plan by naming Fort Bend Habitat for Humanity as direct beneficiary. You may consider making us a primary or contingent beneficiary for a percentage of their pre-tax qualified retirement plan, such as an Individual Retirement Account, 401k, 403b or other retirement accounts.

This is done via a beneficiary designation form. These pre-tax assets are received by a qualified non-profit free from income tax liability, leaving other tax friendly assets such as real estate and stock available to pass along to your family and other heirs.

Contact us for the information to put on the beneficiary designation form.
Gifts of Real Estate
You may decide that the greatest gift you can make is to leave your home or farm to Fort Bend Habitat for Humanity. This kind of gift is ideal for people who intend to continue living in their home or property through their lifetime, but still want to make a charitable gift. You can leave this generous gift by signing an agreement with us about maintaining the property so you can use it throughout your lifetime. You may even receive a tax deduction for your gift. Contact us for more information.
Gifts of Stock
Stocks, bonds, and mutual funds that have appreciated in value are among the best ways to ensure that Fort Bend Habitat can help reduce housing instability for families in your local community and around the world.

You may receive a charitable income tax deduction for the full market value of the stock up to a maximum of 30 percent of your adjusted gross income, and avoid paying the capital gains tax on any increase in the value of the stock.
Savings Bonds
When you redeem savings bonds, you or the person to whom you leave your bonds will owe income tax on the appreciation. You can eliminate the income tax on bonds you own that have stopped earning interest and that you plan to redeem.

Since Fort Bend Habitat for Humanity is tax exempt, 100 percent of your gift of savings bonds will support our mission to bring people together to build homes and strong communities.
CDs, Bank Accounts and Brokerage Accounts
Naming Fort Bend Habitat for Humanity as the beneficiary of a certificate of deposit, a checking or savings bank account, or a brokerage account is one of the easiest ways to positively impact our homeowner families.
Donor-Advised Fund Residuals
Final distribution of contributions remaining in a donor-advised fund is governed by the contract you completed when you created your fund.

Please consider naming Fort Bend Habitat for Humanity as a successor of your account or a portion of your account value.
The following language may help you and your attorney when drawing up a bequest that meets your needs.
General bequest
If you intend to leave an outright gift of cash, securities or other property by designating a specific dollar amount, a particular asset or a fixed percentage of your estate to Fort Bend Habitat for Humanity to be used for general purposes:
"After taking care of all expenses, debts and other provisions, I give, devise and bequeath ___ percent of the rest and residue [or $___ if a specific amount] to Fort Bend Habitat for Humanity, a Texas-based charitable organization [Tax ID# 76-0355468] currently with administrative offices at 505 Julie Rivers Drive, STE 150, Sugar Land, TX 77478"
Specific bequest
If you intend to make an outright bequest for a specific purpose, such as to support advocacy or disaster response:
"I, [name], of [city, state, ZIP], give, devise and bequeath to Fort Bend Habitat for Humanity [written amount or percentage of the estate or description of property] for its charitable purposes, including but not limited to ___________ use and purpose."
Contingency bequest
If you wish to make a contingency gift so that Fort Bend Habitat for Humanity will receive a portion of your estate if your named beneficiary does not survive you:
"If any of the beneficiaries named in this will should die before becoming entitled to receive their distributive share of my estate, I direct my trustee to pay or transfer the share to which such beneficiary would otherwise be entitled, to Fort Bend Habitat for Humanity for its unrestricted use and purpose."
If at any point in time and for any reason, you wish to make changes to include Fort Bend Habitat for Humanity in your will, you can easily amend it by using a Codicil. A codicil is a document your attorney can prepare to amend your will or trust without rewriting the entire document. The codicil adds a new gift to Fort Bend Habitat for Humanity while reaffirming the other terms of your will. Download:Codicil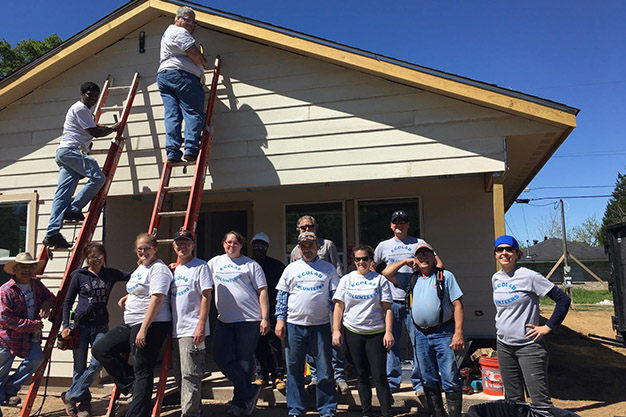 Cars for Homes!
Donate a vehicle to Cars for Homes, Fort Bend Habitat for Humanity's car donation program, to help support local families.
Your car donation is one more way that you can support our work in Fort Bend County. When you donate to Fort Bend Habitat for Humanity we make it quick and easy. Your donation may also be tax deduction.
We accept cars, trucks, RV's, vans, SUV's, boats and motorcycles whether they are running or not. Towing is free!
Why should I donate my car to Habitat for Humanity?
All net proceeds from the sale of your vehicle will support Habitat for Humanity and help local families here in our communities.
Your vehicle donation may qualify for a tax deduction (Link tax deduction page http://www.habitat.org/carsforhomes/tax_benefits_cfh.aspx).
It's fast and easy. Learn more about how vehicle donations work (Link to FAQ page http://www.habitat.org/carsforhomes/faq.aspx).
How do I donate my car in Fort Bend, TX?
You can donate your car in 3 easy steps:
Start your donation online by navigating to our donation wizard, or call our hotline: 1-877-277-4344
Our team will ask about your vehicle, including the make, model, vehicle identification number (VIN) and current mileage.
When your vehicle is accepted, schedule a day and time for us to pick it up.
What paperwork do I need to donate my car in Texas?
The State of Texas will require a Certificate of Title in order to donate your car.
To complete your car donation, transfer your title by entering the name of the agency that processes our car donations, ADVANCED REMARKETING SERVICES in the buyer/purchaser field. Then, PRINT and SIGN your name in the seller/owner field EXACTLY as it appears at the top of the title.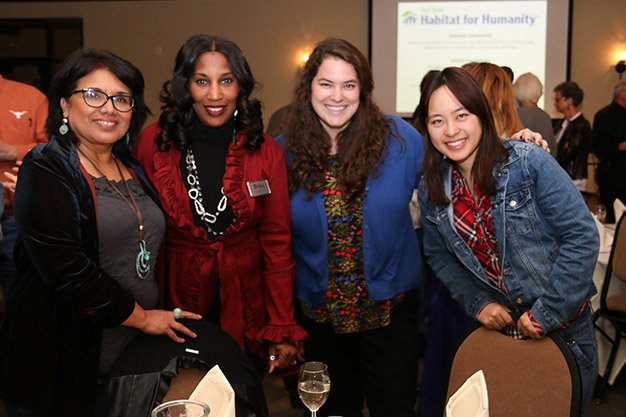 Wish List
Fort Bend Habitat for Humanity is in great need of the items listed below. Here are several ways you can help:
Directly donate an item
You can purchase an item(s) from the supplier of your choice for delivery to Fort Bend Habitat for Humanity, or if you have a used item in good working condition, please drop by our offices during normal operating hours.
Let us purchase an item for you using one of these options:

Telephone us at (281) 403-0708 with your payment information
Print our donation form, indicate the item you wish to be purchased, and mail with a check to our office
Make a donation online by visiting our secure online donations page and selecting "Wish List Item" in the Donation Purpose pull-down menu. Please list the specific item(s) you wish to donate in the Additional Notes box
Appliances
Less than 5 years old, clean and in 100% working order.
Cabinets
In complete units. They must have doors, shelving, display racks, etc.
Doors
If they are in good condition only. They must not have holes, cracks, rot or be broken.
Electrical
Electrical parts, wire, plugs, plates, and hardware associated with electrical wiring.
Flooring Material
Carpeting, if it is new only. Usable quantities of vinyl flooring, tile, ceramics or porcelain used tiles.
Furniture
In decent condition. No tears, water damage or peeling.
Hardware
For doors, cabinets, etc. Door lock sets, etc. Almost all types if it is not rusty. Please bring locks for keys.
Lighting
All light fixtures in working condition. No ballasts with PCB's.
Lumber
Full and ½ sheets of plywood. We accept full lengths of lumber. We will accept trim in smaller pieces, but not less than 4 feet long. Please, no rot or nails sticking out of lumber.
Mirror/Glass
No broken, cracked mirrors or glass will be accepted. No unframed glass/mirrors will be accepted. Only framed mirrors/glass please.
Paint
FULL containers of latex paint purchased from a paint store! We cannot take toxic, hazardous substances (i.e. pesticides, powders, paint thinners, or other chemicals)
Plumbing
Tubs, sinks, commodes and vanities if they are in good condition and clean.
Roofing Material
All types of roofing material such as rolled roofing material, tar, metal roofing, bundles of new shingles. We also accept roofing gutter/canale materials that are in full pieces and are not rusty, bent or damaged.
Table saw on cart [$299]
We need a good quality table saw to use on the construction site.
Milwakee 18V Rechargeable Batteries [$80]
We use drills and other tools onsite that require these batteries which wear out with extend use.
Industrial Shelving [$3-5000]
We need industrial pallet style shelving to use to display products in the ReStore.
Large/Industrial Fans [$500]
We need large/industrial fans to help cool the warehouse sales floor of the ReStore.
Electrician
We are in need of an electrician to install exterior lighting, warehouse lighting and fix ballasts in florescent lights in ReStore
Landscaper [$100-$1,500]
We like to at least minimally landscape our new homes.
Computer, monitor and network system [$700-$1,500]
A new or good condition computer and monitor with Windows XP or later and a mechanism to network with our other computers for use in the office.
A Sincere Thank You To

Our Sponsors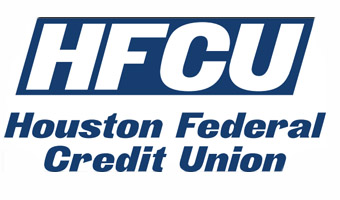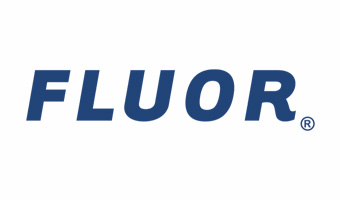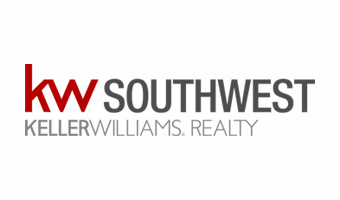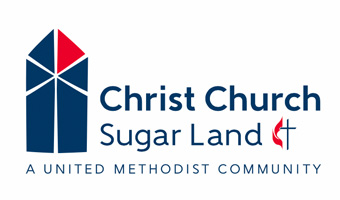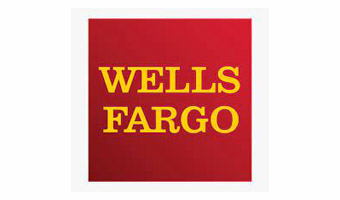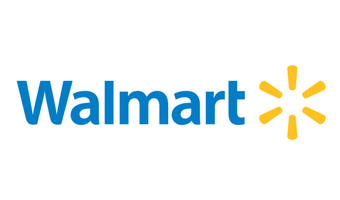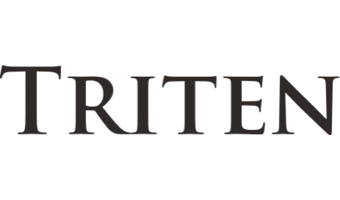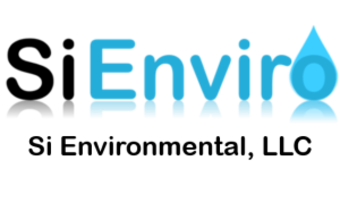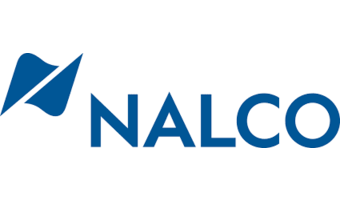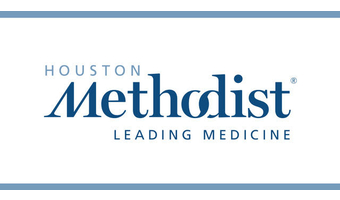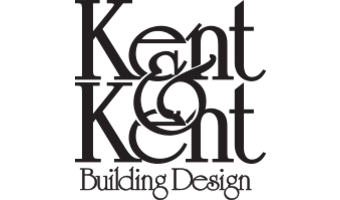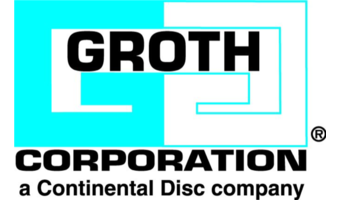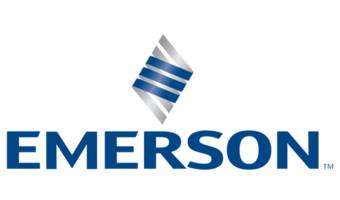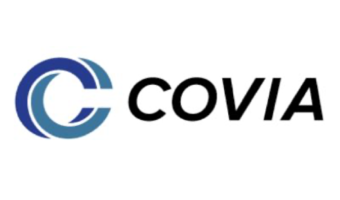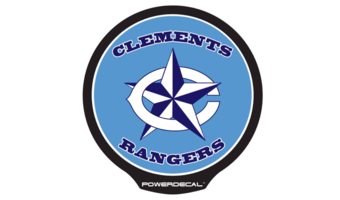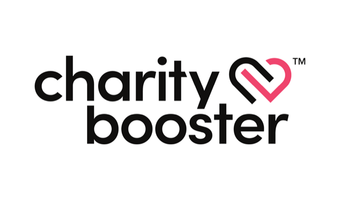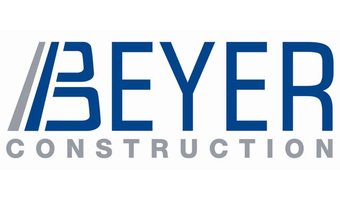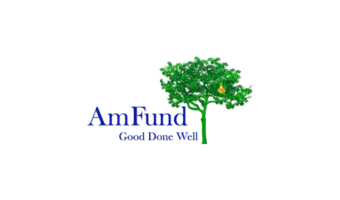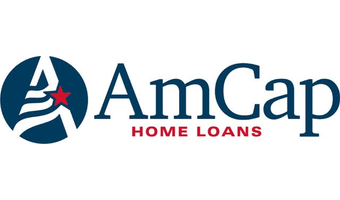 Sign up and stay informed on all Habitat happenings!